Information System for Blood Transfusion Centres
The information system covers the data processing needs for all areas of activities of blood transfusion centres.
Aim/purpose of the solution, who it is good for
The information system for blood transfusion centres uses advanced IT technologies and has been constantly extended and modified to satisfy new requirements from healthcare professionals. It can be used independently within a blood transfusion centre, or centrally for a network of transfusion centres with several blood donor and blood-processing workplaces.
Features, characteristics, and funcionality of the solution
The information system for blood transfusion centres comprises several mutually interconnected modules that cover all processes, performances, and supporting activities carried out at blood transfusion centres, including mobile blood collection, during which the system can work with up-to-date information without the need for an Internet connection. An intuitive user interface with integrated bar code support ensures high user comfort.
Additional information, summary
Get a modern, effective, and comfortable tool that covers all the daily operations of blood transfusion facilities. The solution uses centrally administered code lists and database, yet workplaces can also work independently. The solution can be easily modified in the event of changes in legislation and uses state-of-the-art technologies, ensuring its long-term sustainability.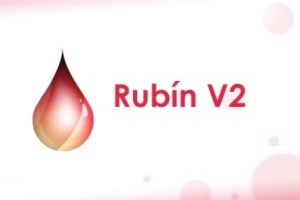 IS Rubin
State-of-the-art information system for blood transfusion centres.
The new information system covers the work of the blood transfusion ward completely, from the entire process of producing a blood transfusion product to its release.
The main task was to create an integrated information system with centralised information sharing and to secure its maximum safety and availability at the workplaces of the National Blood Transfusion Service throughout the Slovak Republic.
No reference found based on filters.